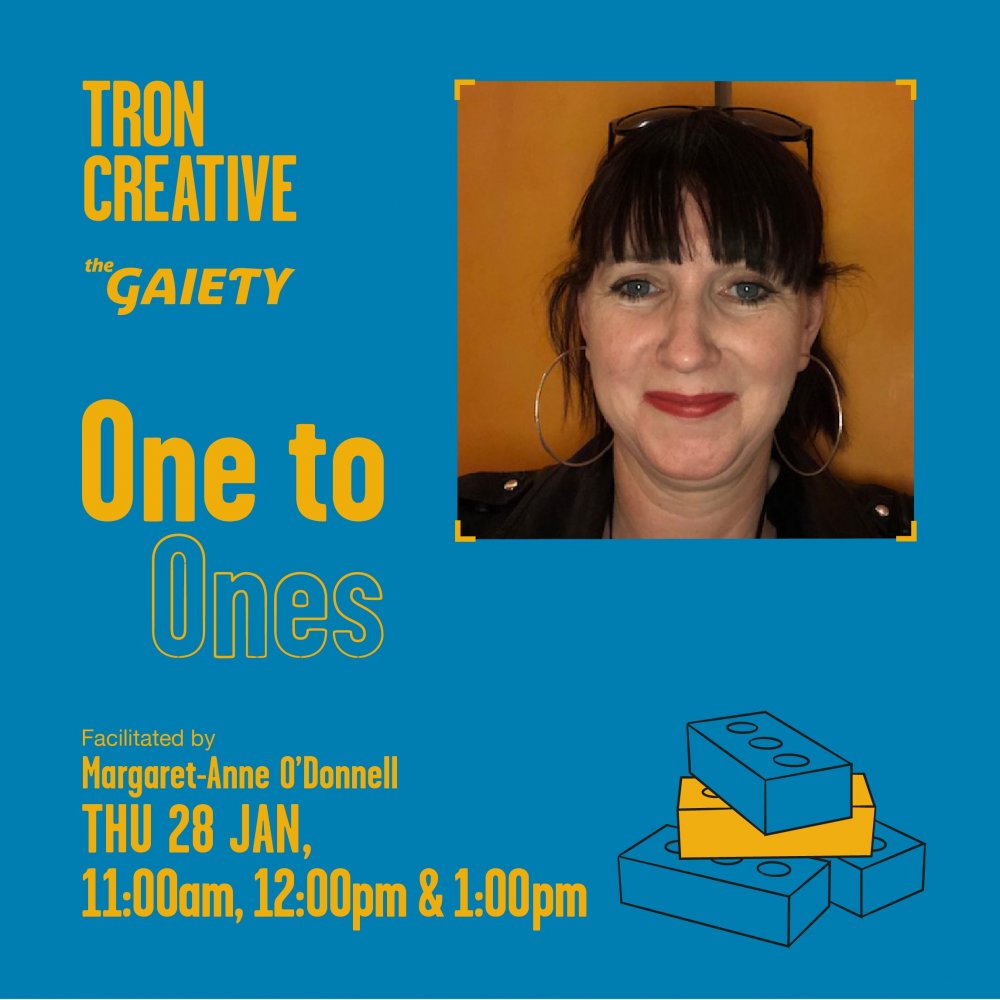 THIS EVENT IS FREE
Throughout the next few months we are offering One to One online sessions with arts professionals and friends of the Tron. These will be advice sessions and a chance to pick the brains of arts professionals from different specialisms in a safe space. This month welcomes producer Margaret-Anne O'Donnell.
Margaret-Anne will be able to offer advice on producing, budgeting, touring and project management so whether you're stuck with a particular project or with producing in general then do get in touch and book in a slot.
Margaret-Anne is the founding co-director and producer with Raw Material- an independent production company supporting independent artists and working in collaboration with many bid Scotland's key producers and venues. Prior to setting up Raw Material she has worked in various roles in theatre management and producing and with many different companies. She has been lucky to work with a broad range of Scottish artists and share their work with Scottish and international audiences.
www.rawmaterialarts.com
£0.00