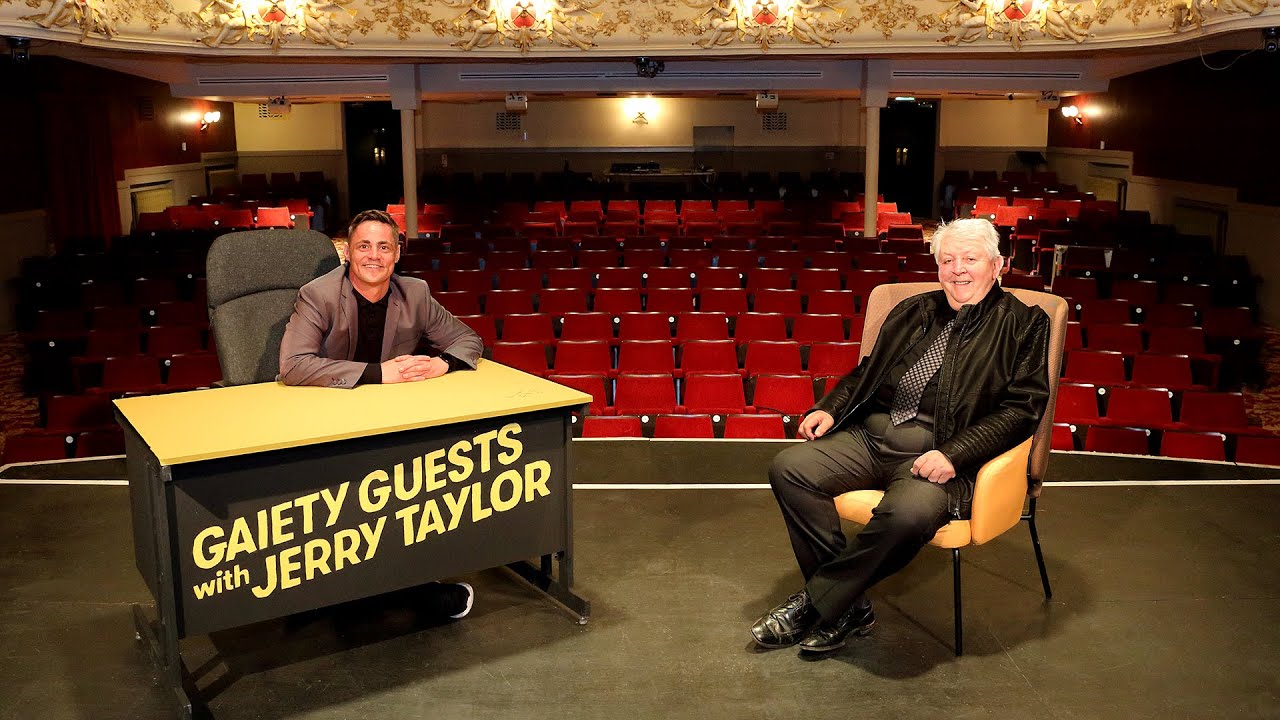 About
Gaiety Guests with Jerry Taylor – Episode 2
Ayrshire's own Jerry Taylor hosts an in-depth interview with legendary Scottish performer Dean Park. Jerry takes audiences on a journey that explores Dean's career highlights, the ambition that drives him and the ups and downs of life in the limelight.
'Gaiety Guests' is completely FREE to watch – but if you enjoy, consider making a donation to support our Theatre: https://tinyurl.com/4rmx2u54
'Gaiety Guests' is created by Jerry Taylor in association with The Gaiety. Directed by AMD Studios with Title Music from Stuart William Fleming.